One Patient's Story: "How Using Medical Marijuana to Treat My Chronic Pain Totally Changed My Life"
For nearly a dozen years, Debbie Armstrong was taking large prescribed doses of opioids to deal with severe chronic back pain, but she hated the way she felt physically and emotionally and was worried about becoming addicted.
While looking for a different path for pain management she met Barry Greenberg and discovered his The Greener Institute in Hatboro, Pennsylvania (in Suburban Philadelphia), which she said literally change her life.
The 56-year-old Hatboro native completely stopped taking opioids in July and replaced the drugs with medical marijuana, which became legal in April 2016.
Armstrong did so with the help and support of Greenberg, a medical marijuana advocate, and The Greener Institute, a community of local adults that he has gathered who know the benefits of pain relief through this legal treatment now available in the state of Pennsylvania.
The treatment, gaining in popularity, is now approved in Pennsylvania for 23 medical conditions that may qualify a patient to receive a Medical Marijuana Card. Pennsylvania is one of 33 states to legalize medical marijuana.
Among the 23 approved conditions are anxiety disorder, arterial lateral sclerosis (ALS), autism, epilepsy, cancer, irritable bowel syndrome (IBS), multiple sclerosis (MS), Parkinson's disease, and opioid addiction.
The two-year-old Greener Institute has caregivers and medical professionals who provide an evaluation and a recommendation to create a customized recovery plan – all in a convenient and timely manner.
The help is provided with experience, education, and compassion. The services are offered in Philadelphia, Bucks, Montgomery and surrounding Pennsylvania counties.
The hundreds of clients of The Greener Institute are more than appreciative of the services Greenberg provides, which includes negotiating red tape, getting a medical marijuana card for themselves and a caregiver, and being educated about how to best use the products for maximum relief.
When many clients of The Greener Institute tried to sign up on the state website, he said that some 30 percent of the time the application times out with errors which causes delays. Also, many doctors have delays in seeing patients for the cards, while Greenberg can get the cards processed in 5-7 business days.
While a prospective client can pursue services in other ways, Greenberg and his staff are there to "make sure everything goes smoothly when a client is a good candidate for this alternative pain relief."
So, what is life like for Armstrong after being opioid-free for a year and replacing it with medical marijuana? "I feel wonderful. My mind is clear, my family and friends see a marked difference," Armstrong explained. "I honestly and truly feel like an entirely new person."
"I was hesitant because I wasn't sure about it," Armstrong said. "But after being on pain meds for nearly 12 years I knew that wasn't working for me any longer. I became such an inactive person. There was so much I couldn't do because I was still in so much pain despite all of the meds.
Today, she is able to do more in her daily life and has much less pain, thanks to medical marijuana and advice and support from Greenberg.
The ever-growing group has helped people navigate their way through the industry, with the help of doctors, dispensaries and groves, and led to his current role as an advocate.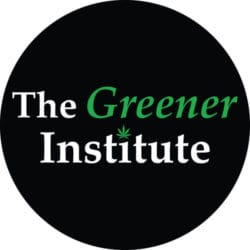 "I know I am helping to change lives," Greenberg said of his drive to work so hard as a medical marijuana advocate. "I hear what the people are saying and I see the results and that makes me feel appreciated and for that I am gratified. I am seeing the tremendous results from people with a wide variety of different medical conditions," he explained.
"This is snowballing and there are thousands of people talking to others about how this is helping with chronic pain and addiction," Greenberg said. "Once people hear about it they want to try it, and we are here to provide information and advocate for them. This can clearly change lives!"
Wayne Armstrong, Debbie's husband of 32 years, was initially skeptical and imagined his wife turning into a 'pothead.' But after just weeks of her taking gummy edibles, he was stunned by her positive transformation.
"I saw a completely new woman. I couldn't believe it," Wayne recalled. "Before she looked worn and tired, but then it was like 'Wow, I have my old Deb back.' The entire family is ecstatic!"
Debbie Armstrong knows that some pain management doctors and other physicians are not eager to embrace change, and this is why Greenberg's guidance and support so vital.
She says that she wants to share her story because she appreciates Greenberg's support and wants to help others ease their pain through an alternative method.
"I would much rather take medical marijuana than be dependent on opioids. I love that I am free from the heaviness of those drugs. I haven't felt this good in years," Debbie Armstrong explained. "I would be happy to know that I helped one person by sharing my story. It's almost like a miracle!"
For further information please go to: The Greener Institute or call 267-912-1378.