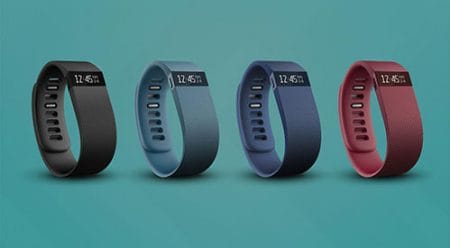 (PCM) One of the more popular diet and weight-loss trends was the invention of the FitBit, a bracelet that keeps track of your activity levels to be sure you are getting the proper amount of exercise each day. The devices monitor a users heart rate levels and are currently all the rage, however a new study has found that FitBit tracker and other similar devices may actually have the opposite effect when it comes to actual weight-loss.
A study looked at two groups of overweight/obese young adults who were attempting to lose weight naturally through diet and exercise. One group wore a fitness tracker such as FitBit, while the other group did not. The two groups exercised exactly the same amount, however at the conclusion of the study those that did not wear the fitness trackers ended up losing more weight.
Definitely sounds a bit odd, however the researchers behind the study found that wearing the fitness tracker actually convinces the user that you got more exercise than you actually did, as the technology is focused on tracking physical activity and getting the heart rate up. User then look at the fitness tracker and think 'Wow, I did a ton of exercise today, now I can eat more' and they end up consuming more food than normal.
The researchers go on to say that it is also possible for those that wear a FitBit device to see that they did not reach their daily fitness or exercise goals and then turn around and binge eat out of discouragement. Either way it is definitely and interesting study and provides more "food for thought" when it comes to the use of FitBit's and other similar fitness tracking devices.