PCM Joins Chubby Checker, Jurdy and MFAC For The #TwistChallenge
(PCM) Pop Culture Madness is happy to join in the "Twist Away Childhood Cancer Challenge with Chubby Checker and Jurdy" – benefiting the non­profit organization, Mascots for a Cure. #TwistChallenge is a viral, online campaign challenging kids and adults to do The Twist with a friend, classmates, family members, co­workers or a mascot!
Especially a Mascot! Get your school or organization involved!
Participants are asked to twist for 36 seconds or less, as sadly, 36 children are diagnosed with cancer everyday in the U.S. This exciting campaign launches September 21st, on "National Twist Day" and will continue through 2016 and beyond. September also happens to be "National Childhood Cancer Awareness" month. Chubby is launching the campaign in videos with Jurdy the "Hero of Happy-­ness".
Participating is as easy as 1-2­-3 (+4*)!
Do The Twist and film it by yourself or with a group and post to your social media (Facebook, Twitter, Instagram, Youtube)
Go to our website, MascotsForACure.org to pledge a donation
Call out others to take the #TwistChallenge too! Challenge a rival mascot or team, another school or store location, a coach or player from your team, a CEO or managers of your organization, a rival company or organization or anyone else that you might have a great connection with and think would accept your Twist Challenge. That includes your friends, family and co­workers!
*TELL THE WORLD!* on Facebook and other social sites, and include our hashtags: #TwistChallenge, #TwistAwayChildhoodCancer, #MFAC, #ChubbyChecker, #Jurdy, #NationalTwistDay
You can Twist alone, or with friends. If your friends don't show up, challenge them!
We'll help – we'll be looking for the #TwistChallenge and our other hashtags, and we will be sharing them too!
facebook.com/PopCultureMadness
Chubby's  Facebook page
Mascots helping us with the Twist Challenge include Jurdy, The Philly Phanatic, Chuck E Cheese, A&W Root Beer mascot Rootie, Wally from the Boston Red Sox, Clark from the Chicago Cubs, the Oriole Bird, Screech from the Nationals, Bernie Brewer, Pittsburgh's Jolly Rodger, Poe from the Baltimore Ravens, Thunderbug from Tampa Bay, Hugo the Hornet, YoUDee, Rocky Bluewinkle, Reggy the Party Dude, 76ers Franklin and MFAC's own Sir Roland BraveHeart.
Jurdy is the hero of "happy-ness" at work, play and in schools & communities. Spreading happy-ness is just part of what Jurdy does, Jurdy is there to be a friend for anyone, especially children, having a hard time in life situations, feeling alone or offer some hope and positivity. Jurdy promotes smart choices, helping others, anti bullying, anti-drugs, anti-violence and making this world a better, safer kinder place.
Chubby Checker, the man who brought us The Twist, took some time to tell us about why he was so eager to join the #TwistChallenge…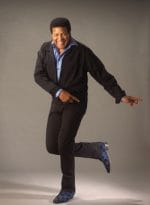 "Years ago, back in 1965, Danny Thomas had St. Jude's Children's Research Hospital in Memphis. I did a charity tour for him and I was concerned and said, 'Danny, why are you doing this?' and he said, 'Chubby, we have to leave something when we die and children being sick, especially with cancer, it disturbs me.' He said 'when I go on stage or go on TV and do whatever I do, all I can think about is these children, these young children that have cancer. So, I've lent my life to that, so when I leave here, it will be for them'."
"After all those years it comes back up again. Here I am, many years later, and the #TwistChallenge comes up, and what is it? Childhood cancer. Who would not be sympathetic to such a cause, because children are the future? In 20 years, those 5 year olds and 7 year olds will be between 25 and 30, and I don't know if we are going to find the cure for cancer, but we can fight it as much as we can, and if we can lend our time, and especially my fame, to such a thing, it's the least that I can do. We are lending all of this to childhood cancer and on the 21st of September it's going to be #TwistChallenge Day and it's so easy for people to get on the dance floor as it represents good health!"
"We would like everyone to give some money on #TwistChallenge Day and don't stop giving it, give it all the time, and help cancer leave this planet and children, the young children that suffer with cancer. My mother died from cancer, and my uncle died from cancer, and it's a terrible thing that happens and there's nothing you can do."
Read our interview with The Legend
Read about The Twist
Schools we expect to hear from include: St. Joseph's University, Duke, North Carolina, University of Delaware, Tulane, St. John's, UMass, Rutgers, Seton Hall, Western Kentucky, Syracuse, James Madison, Tennessee, Auburn, Xavier, Wake Forest, Wilmington University, Georgian Court University, Drexel University, Rosemont, Oregon, Oregon State, Washington, Washington State.
If you school isn't on this list, JOIN IN!
Other groups and people who have signed on include: Alex's Lemonade, St. Lucie Mets, Chattanooga Lookouts, Wilmington Blue Rocks, Carolina Mudcats, Charleston RiverDogs, Greenville Drive, Tampa Yankees, Columbia Fireflies, Portland Trailblazer Damien Lillard, Olympic Gold Medalist Ashton Eaton and Bronze Medalist Brianne Theisen-Eaton
About Mascots For A Cure
MFAC is a 501(c)3 nonprofit organization dedicated to helping children and their families battling cancer. Through its passion, relentless pursuit of its goals, and the power of mascots, it fosters hope, laughter, joy, positive memories and love to support children and their families affected worldwide. Sir Roland Braveheart is MFAC's official mascot. For more information, visit www.mascotsforacure.org.
About Chubby Checker
Born in rural Spring Gully, S.C., and raised in Philadelphia, Pa., Chubby Checker rose to national prominence in 1959 with his debut record, "The Class," which hit No. 34 on the Billboard pop chart when Checker was just 17. By the time he was 18 years old, his second hit single, "The Twist," had skyrocketed to # 1. Nearly five decades later, in 2008, Billboard magazine would name "The Twist" the No. 1 song of the Billboard Hot 100's first 50 years.
Chubby Checker's  Facebook page.
About Jurdy®
Jurdy®, the "Hero of Happy-ness," is an animated and mascot character created by Jenifer Jurden, CEO of SHOUT b cause, LLC (SBC). SBC helps companies and organizations raise awareness and effectively drive home positive messaging to their target audiences. Leading the charge through rallies and marketing communications is Jurdy®, a powerful tool in teaching children from all backgrounds how to make good choices in life. For more information, visit www.jurdy.com.
About Pop Culture Madness
The Pop Culture Madness network of websites have been gathering and sharing news and trivial information about Popular Culture and Pop Music since 1999.