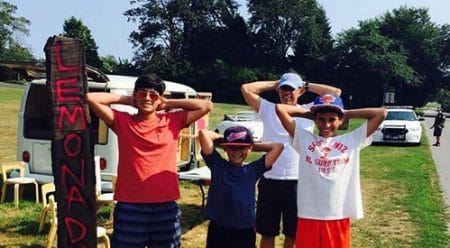 (PCM) We can already see the array of joke material that will be coming from this incident. Police in East Hampton New York swept in an shut down a lemonade stand that comedian Jerry Seinfeld was running with this children after they claimed to have received numerous complaints from neighbors in the area.
It seems that Jerry and his children happened to set up their lemonade stand in an area of their neighborhood that does not allow any type of solicitation or sales to take place. The neighbors became unhappy with the amount of traffic that the lemonade stand was bringing to the area and contacted the local area police to have them shut-down.
Despite being shut down by police the lemonade stand did manage to bring in some money which will be donated to a charity run by Jerry's wife Jessica call Baby Buggy, which donates clothing to families in need.