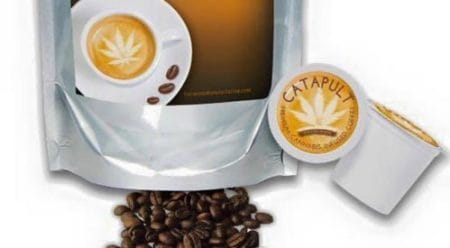 (PCM) The invention of coffee K-Cups has made the lives of coffee drinkers everywhere just a little bit easier and way more convenient. Now, there is a new K-Cup on the market that infuses weed with coffee and takes the term "wake and bake" to an entirely new level.
A company called Fairwinds Manufacturing has discovered a way to infuse coffee with weed and pack it all up in a K-Cup. It is called "Catapult" and contains about 10 milligrams of infused THC in each cup. Currently, the company is selling the K-Cups for about $37 for a six-pack which equals out to be roughly about $10 a cup.
Several retailers in the Seattle area have already begun selling "Catapult" in their shops and customers claim that the weed-infused coffee gives them a nice energetic high, minus the jittery feeling associated with caffeine, as the THC appears to balance that out.