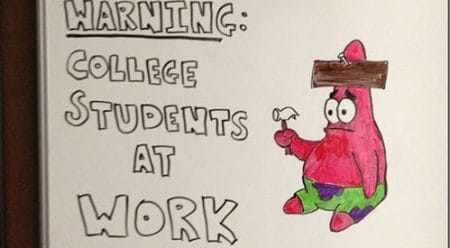 (PCM) In an attempt to put a stop to both harassment and bullying Michigan State University has revealed their decision to ban the use of whiteboards in their dormitories.
For many years, white dry erase boards affixed to the room doors in dormitories has been a staple on just about every college campus. The whiteboards were used as a form of communication between students who reside on campus. In recent years, however, these whiteboards became a place where inappropriate messages were being posted with many being both sexist and racist in nature.
Michigan State is just one university that feels that these types of messages have gone too far and made the decision to ban the use of whiteboards in their dorms. We look to see other universities begin to follow suit, as there are reports of several incidents per month where someone has posted something inappropriate and disciplinary action was forced to take place.
Not to mention there is no real need for the use of these whiteboards as a way for students to communicate with one another. They were put up in the days before cell phones and social media, when it was not so simplistic for students to send message back and forth to one another.
The ban on whiteboards at Michigan State will begin next semester and while whiteboards will not be permitted on the outside of dorm room doors they will still be able to be used inside the room for notes and communication.
Do you think whiteboards should be banned in dorms? Or will this still not solve the problem of bullying and harassment, as the perpetrators will still find another way?